Check the Website
Most podcasts will have a website where all of their released episodes are made available for streaming. For all Gimlet shows, you can listen to released episodes directly on our website within each individual show's page. If you want to be notified when new episodes come out, check to see if there is a newsletter you can sign-up for or follow the podcast on your favorite social platform.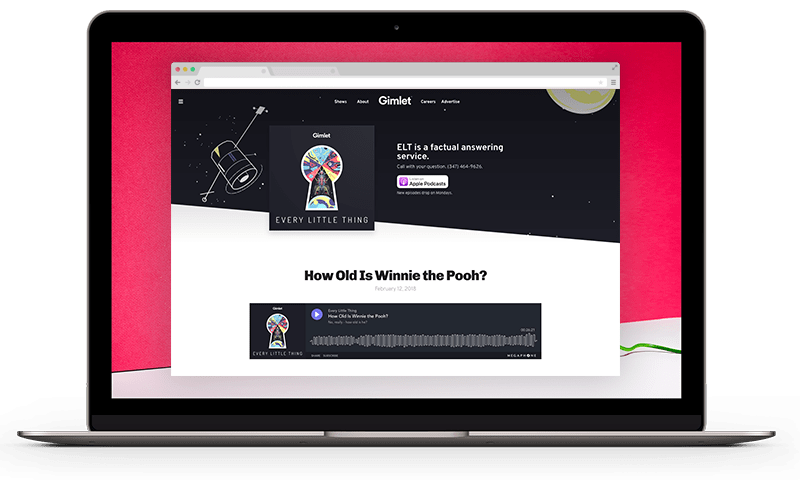 Spotify
If you have the Spotify app installed on your computer, you may also use that to listen to podcasts. Search directly in the app for podcast titles, or navigate to the "Browse" section in the left menu and choose the "Podcasts" tab to discover new podcasts.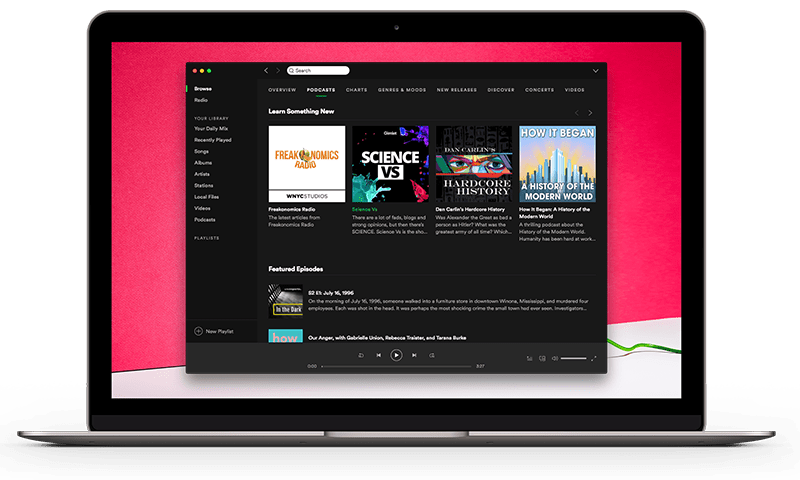 iTunes
If you're on an Apple computer, it already comes pre-installed with iTunes. Just open it up and choose "Podcasts" in the dropdown menu. Navigate to the "Store" tab to browse podcasts to listen to.